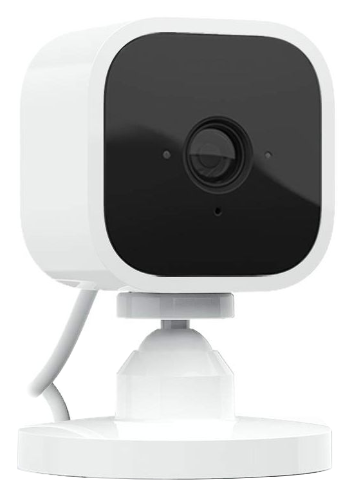 Blink Subscription Plans enable many premium features including Extended Live View - exclusively for Blink Mini cameras! This new feature provides images and sound directly from a Mini to the Blink app, up to 90 minutes at a time without user intervention. In addition, you can view regular Live View sessions up to five minutes without tapping on "Continue". 
Extended Live View is not compatible with Alexa and only functions within the Blink app. When using your Mini camera without a Blink Subscription Plan, you must tap "Continue" every 60 seconds in Live View and your total session length is limited to five minutes.
Extended Live View is ONLY available in Blink Basic, Blink Plus and free trials of the subscription plans. Regular Live View will continue to be accessible to all users. Click here to learn more about Blink Subscription Plans.

The following explains how to use Extended Live View after you have subscribed to a plan.
1. Tap on Live View in the home screen.
2. Then tap the More menu button in the bottom right of your screen (displays with a red dot the first time you use this feature). The More Actions menu will then display your Device Settings and Extended Live View Off as the current status.
3. A screen will then display explaining the terms of Extended Live View, which will run up to 90 minutes; however, you will not be able to save the session as a clip. Tap Enable to switch to Extended Live View.
If you don't have a free trial or subscription plan, the following screen displays and you will not be able to take advantage of Extended Live View. Learn More about Blink Subscription Plan benefits and how to purchase a subscription plan.

4. When you start an Extended Live View session you are in portrait view. Tap the full screen icon

 in the top right of the screen, or turn your mobile device 90° sideways to access landscape view.
Once you are in landscape view you can tap the icon in the top right again, or turn your mobile device 90° to revert back to portrait view.
While you are in Extended Live View, the save clip option is disabled and a message "Save Clip not available.." displays when Save is tapped.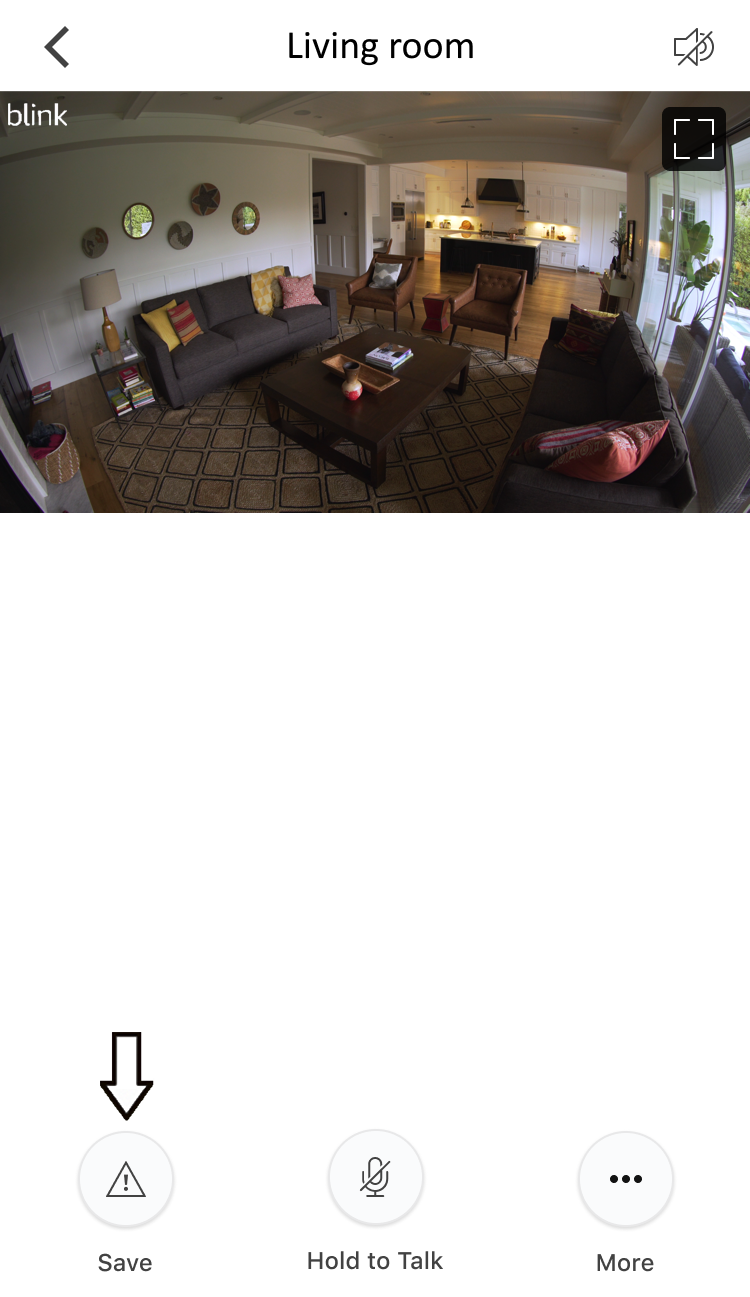 5. If you want to end your session, select the More menu again in the bottom right of your screen, and tap the Extended Live View On button. A confirmation screen will display and tap Continue to turn of Extended Live View.
Your current Extended Live View session will stop and you can now use regular Live View, or switch back again to Extended Live View. 
When you close the Blink app, the last Live View setting you chose is saved as the default and will display again when you next run the app.
Note: When you have the Early Notification option enabled for your Mini and tap on motion alerts, you will be taken to regular Live View sessions so you are able to save clips.