The Blink Indoor (gen 2) and Outdoor cameras require an active Sync Module, click here for instructions to install a Sync Module. Indoor (gen 2) and Outdoor cameras function normally with the original Sync Module, but Local Storage options are only available with the Sync Module 2.
1. To add a Blink Indoor or Outdoor camera, tap the Plus symbol  +  on the app home screen.
2. Select the Blink wireless camera option.
3. Scan the QR code sticker, found inside the back cover.
Click here for detailed instructions on removing the back cover.
4. When the serial number is recognized, you are shown the camera onboarding screen.
When the setup is complete and you are notified of success, tap Done.
Click here if you receive an error "Unable to Connect to Sync Module" when adding cameras to a system.
If your Blink and Amazon accounts are not already linked, you will be prompted to link your device to your Amazon account, by tapping on the Link Accounts button. This is necessary in order to take full advantage of subscriptions, after the initial trial period expires. You also have the option to select "Skip" which will take you to the home screen, without linking your accounts. Click here to learn how to link your Blink and Amazon accounts another time.

Then sign into your existing Amazon account or create a new one if needed. The link is then established between accounts and click Done to go to the Home screen.
Next Steps:
When a camera is first installed, the serial number is entered for the camera name, and its thumbnail image is blank.
Tap the camera name to change it, enter the new name, then tap OK to save.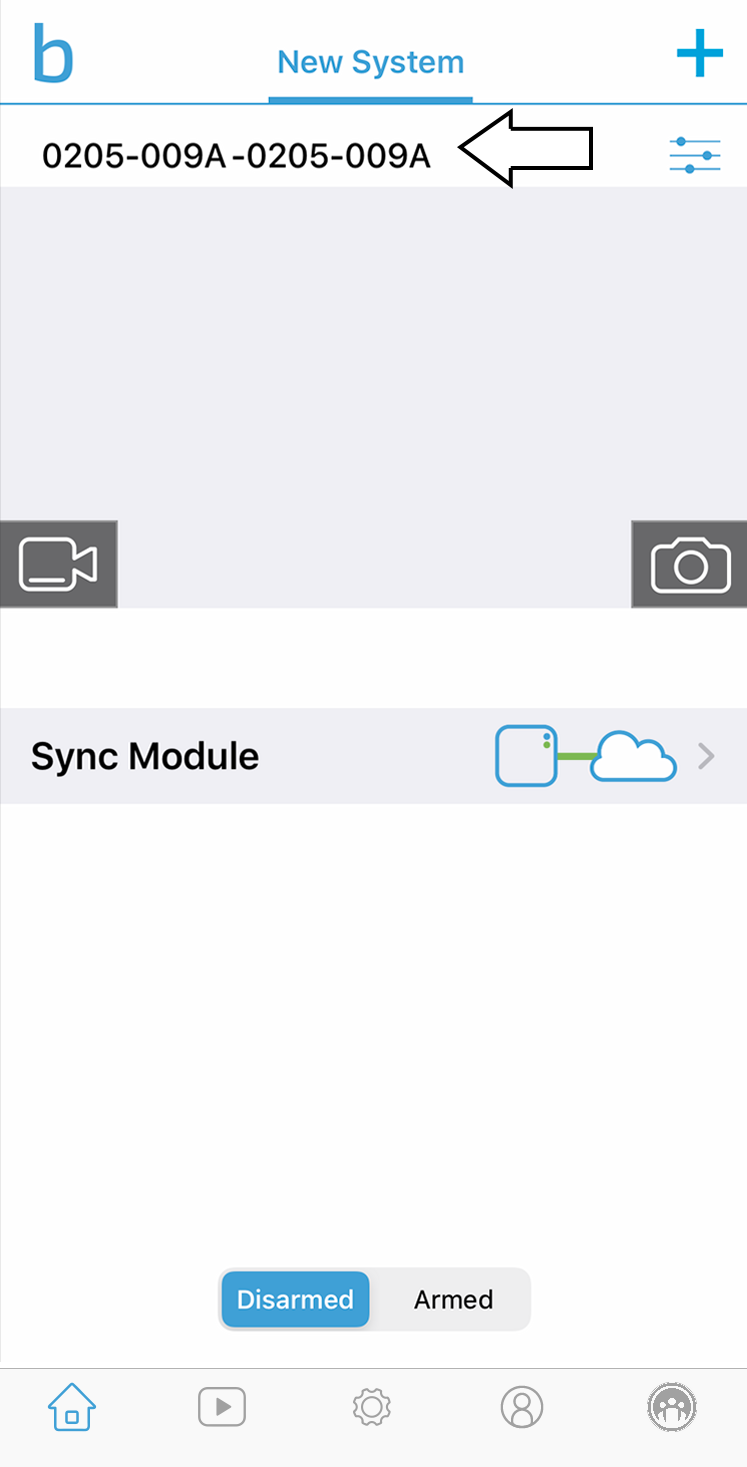 Tap the thumbnail icon to take a new thumbnail image. The thumbnail remains until you refresh it with this button. With a doorbell, the thumbnail image is refreshed when the ringer button is pressed.
Click to learn more about using the Blink app.
Follow these links to learn about the Blink app, how to mount your camera, or about camera placement.