When you first set up your Blink system, your system is Disarmed by default as shown in the image. 
You arm your system by tapping Armed in the middle lower part of the Blink app. To see how this appears, tap or mouse over the image below.

When your system is Armed, two icons appear. The Snooze icon
 and the Running man
. Snooze lets you stop being alerted to new motion, but does not prevent the recording of motion activated clips. Click to learn about Snooze Motion Notifications.
Arming your system
Tap the Running Man icon
to turn Motion Detection on or off for that camera.

A solid blue icon
means the camera is actively watching for motion.
A lighter grey icon
means the camera has motion detection turned off.


By Arming your system, and then selecting certain cameras, you get motion clips just from the areas you are interested in. For instance, you may want to be alerted to visitors at the Front Door, but not your dog running through the Garage. In this case your Home screen for the system will be similar to the image below.
The Running Man is active
 for the Front Door camera, and inactive
for the Garage, even though the Home Front system is "Armed".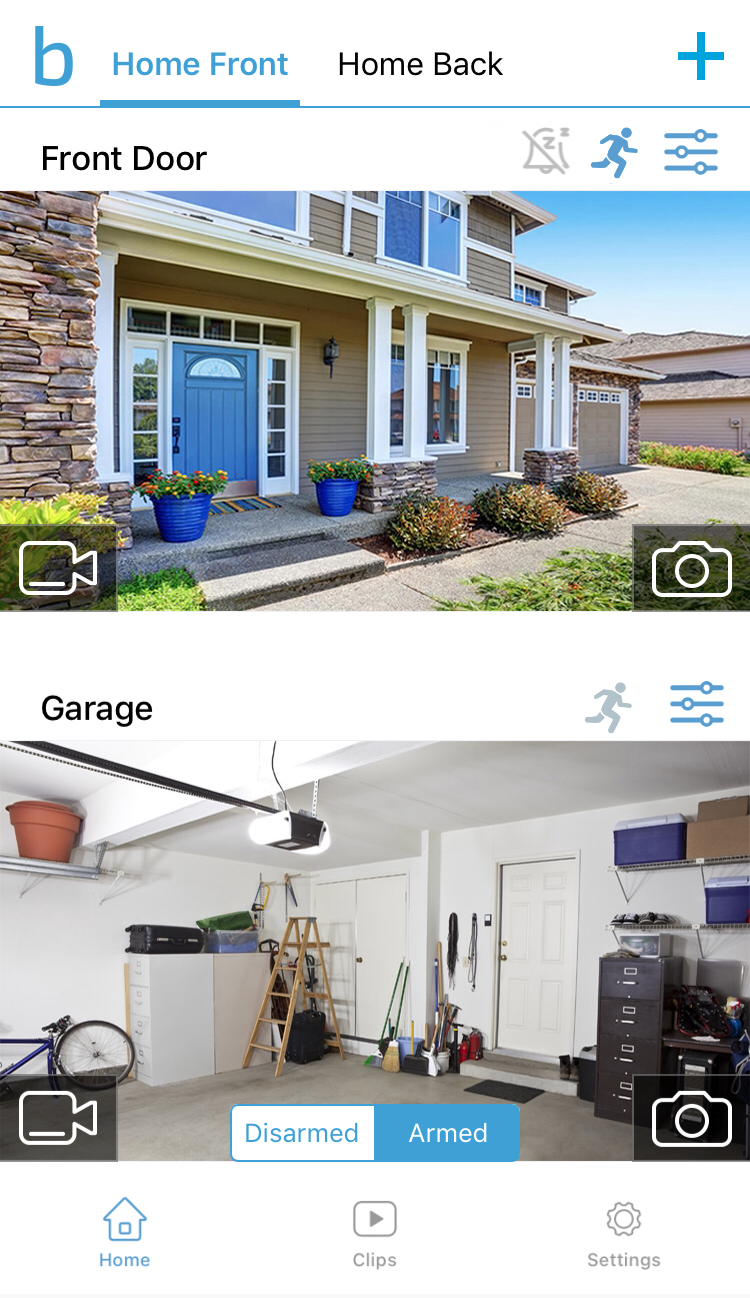 The Running Man remembers how you set it, so each time you Arm your system, the results are the same.

What if I want to change Motion Detection without Arming my system?
When your system is Disarmed, the Running Man is not visible. You can "Enable" Motion Detection from the device Settings screen when you tap it's settings icon  

on the Home screen. Click to learn more about how to adjust camera settings‍.
Please see our article on viewing motion clips and Live Views.
Click for information on receiving notifications when Blink detects motion.
Click to learn about Activity Zones so you can stop motion alerts from a part of the camera view.