You can enable filters on your Clip Roll. Rather than view every clip from every camera, a filter allows you to see clips from specific cameras or systems. You can also select whether the filter stays in place, or resets.
From your Blink home screen, you can access all motion clips in the Clip Roll by tapping the Clip Roll
 icon.
Unwatched clips will contain orange dots.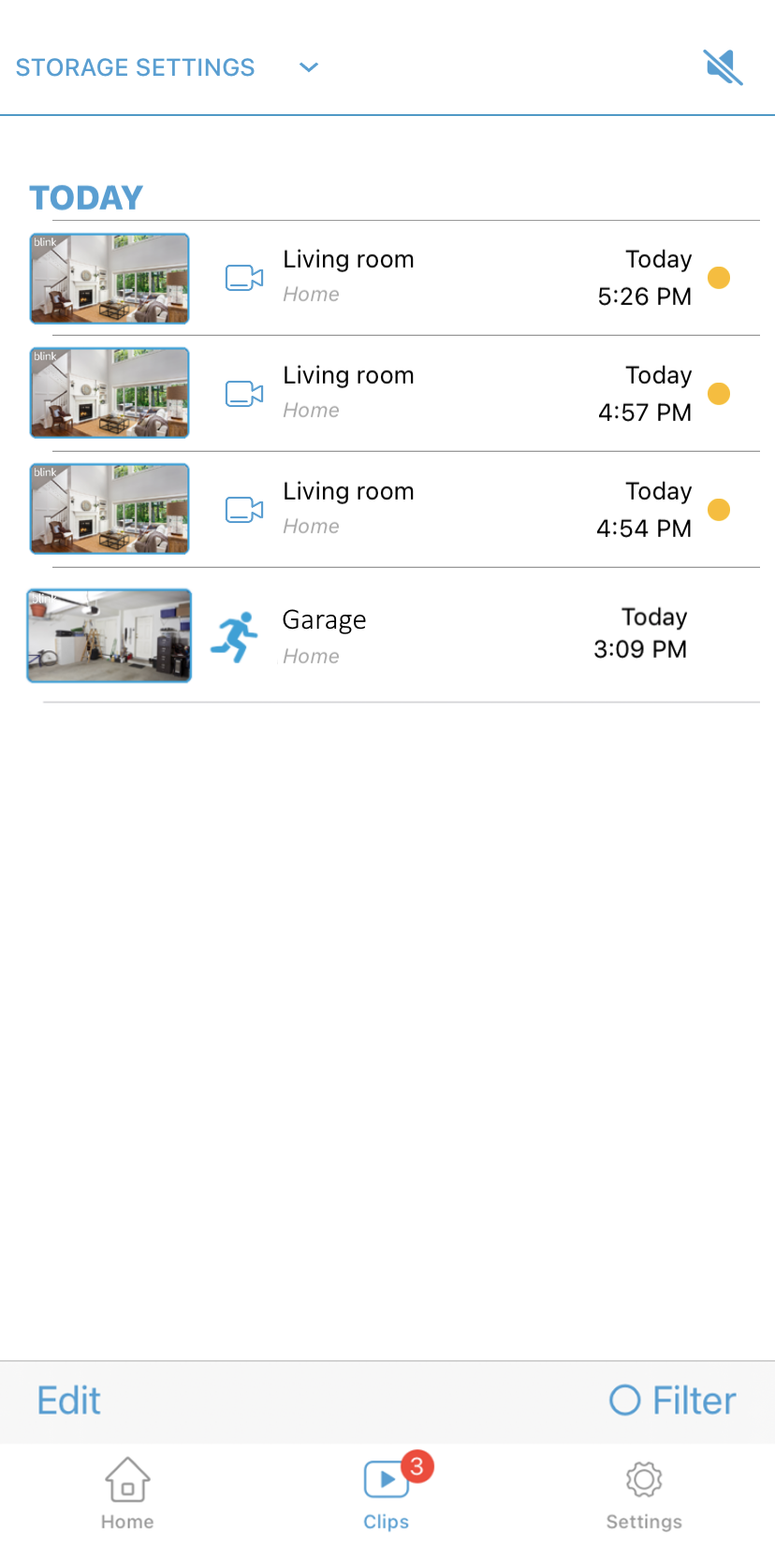 Note: The Edit option is only available on iOS devices. Click here to learn about deleting multiple clips at once.
Once in your Clip Roll, you will see a Filter button in the bottom right-hand corner of the Blink app. Tapping that button will bring up the various filter options available to you.
This allows you to select and deselect individual cameras from showing up in your Clip Roll. Once you've selected the cameras that you'd like to see, tap Done and your Clip Roll will automatically be updated to only display selected cameras.
Note: The "Keep filter between sessions" option is not currently functional.