To ensure only authorized persons can access your Blink devices and media clips, every account email address must be verified.
If your account was created with an email address that does not exist, or that you no longer have access to, please log into the Blink app and follow the instructions to change your account email address.
If you have forgotten your password, use the "Forgot Password" link on the home page of the Blink app.
Blink policy is to verify every account's primary email address, without exception.
Other security features we employ for your protection include:
Enforcement of strong passwords.
Multiple factor security login. Learn more here.
Notifications for password change, email address change, or new device login.
We send alerts when a camera, sync module, system, or account is deleted.
You control support agent's access to your account details. Learn more here.
What is a verified email and why do we need it?
We consider an account email address verified when there is a positive action from the recipient. In this case, we send you a link by email. Clicking on that link lets us know that the email address functions and we can use it for security messages. 
We require verified email addresses for every Blink account to enhance product security and ensure you receive Blink information.
Note: Only the most recent verification email link is valid.


If a verification email is not received:
Check your spam/junk folder
Search all folders in case your email provider categorized it for you.
Add no-reply@blinkforhome.com as a trusted sender in your email account.
Double check that the email address entered in the Blink app is valid.
Ensure your email address was input correctly and update if needed.
Contact Customer Support
To view and or update your email address:
Only one email address at a time can be used with a Blink account; however, if you need to modify the current email of your account, you can do this in the Blink app.
From the Home screen, tap on the Settings icon and then select Account and Privacy.

Your current email address is displayed under Account Settings at the top of this screen. Tap the email, enter your account password in the security popup and tap Submit.
If you enter the correct password, you are shown a Change Email screen. Enter your new email address and tap Change Email. A verification email will be sent to the new address, so be sure you have access.
** Please note that the new e-mail address must not be an e-mail address that has already been registered by the app at Blink. Changing this email address will not affect your blinkforhome.com email address. These are separate accounts.

Once you receive a verification email you must enter the code and tap Verify to continue.

You will then be taken to the main Welcome screen where you can login with your changed email address.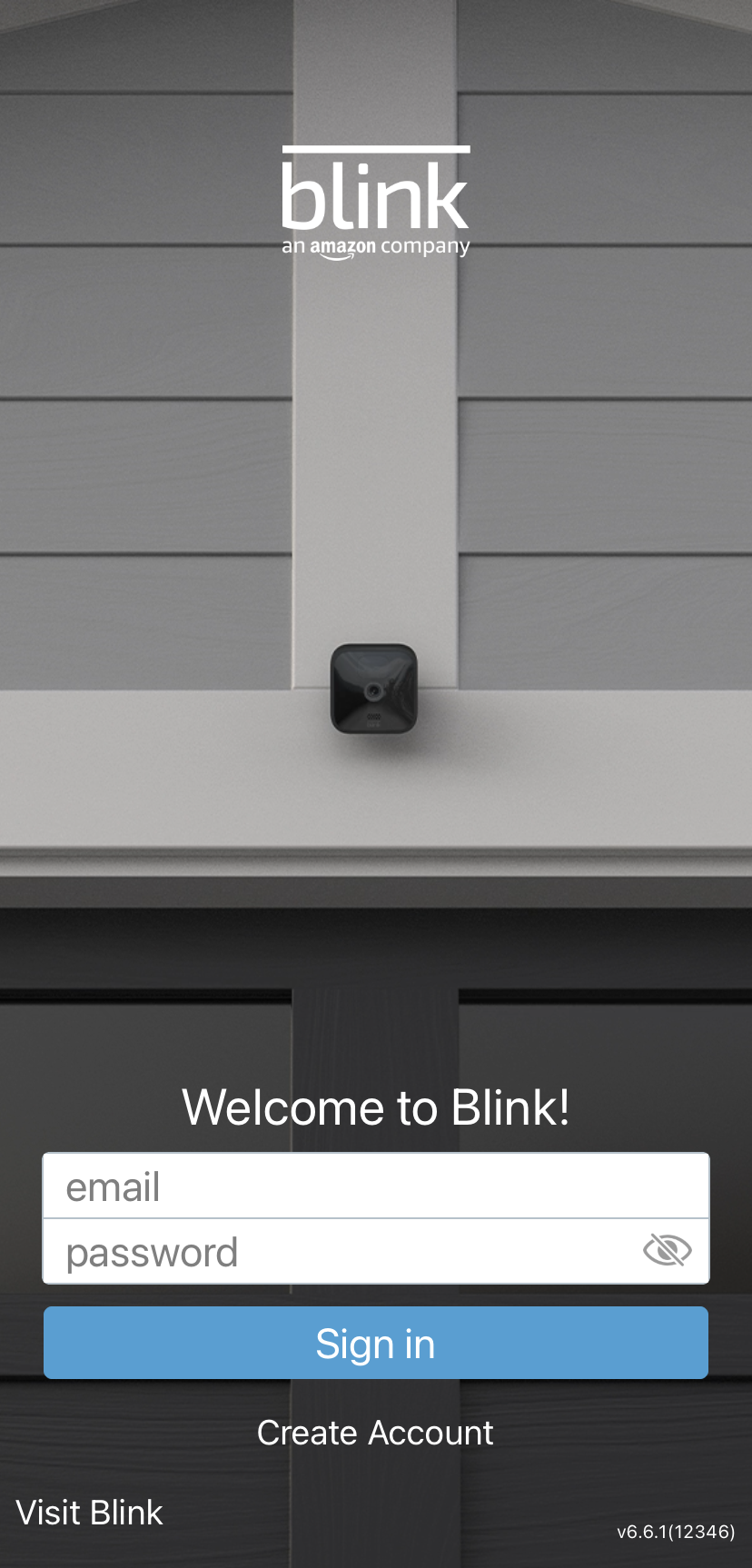 If you need any assistance, please contact Customer Service.