The following instructions help you delete a system, a camera, a sync module, and remove your account if you wish. Note that your email address is maintained to prevent anyone from duplicating your account. 
If you gift or sell your Blink device, you must remove it from your Blink account before anyone else may use it. If your equipment is not deleted from your account, the new owner will not be able to add it to their Blink account. The easiest way to sell you Blink equipment is to delete the System it is associated with in your Blink account.
Note: Deleting the account removes the account creation date. Changing the email address to a new user, on an existing account, will retain the original creation date. Click here to learn more about how to change the Blink account email address.
Delete a System:
1. From the Settings screen of the Blink app, tap Settings to view system settings and select Device and System Settings.


2. Tap the name of the system you wish to delete.


3. From the System Settings screen tap Delete System and then confirm this action when you tap DELETE in the confirmation popup.


4. You are returned to the Device and System Settings screen and the system you deleted is no longer present.

Delete a Camera:
To remove a camera, tap on the Settings icon to the right of the camera name.

Scroll to the very bottom and tap Delete Camera. Tap on Yes to confirm.
Repeat this process to remove all other cameras.
Delete a Sync Module:
To remove the Sync Module, you must be physically present with it. Select the system you want to remove it from and then tap the Sync Module section in the home screen.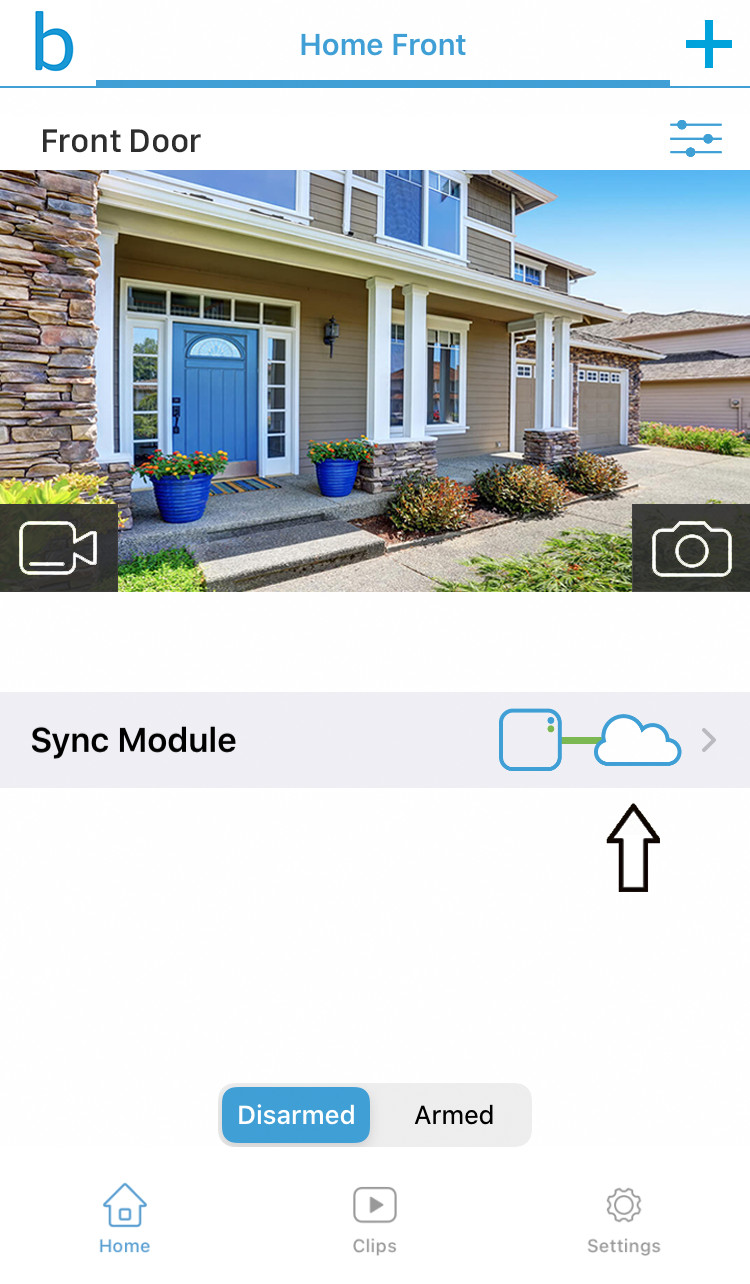 Select "Delete Sync Module" and then OK.
Scan or enter in the serial number of the Sync Module, located on the bottom of the unit and confirm once again that you would like to delete it from your account.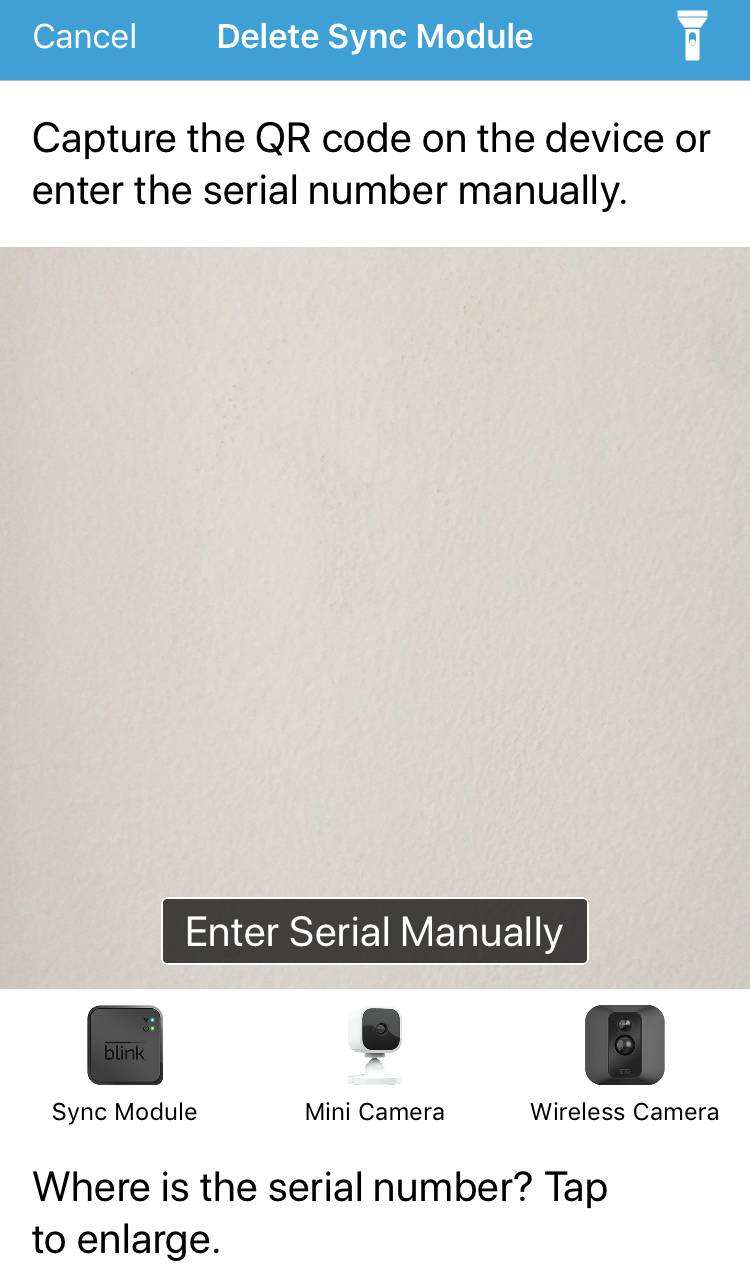 Deleting your Account:
To delete your account, tap on the gear icon in the home screen footer.

Then select Account and Privacy.

Next, tap on Delete Account at the bottom of the screen.

Tap Delete to confirm that you would like to fully delete your account.

When the new owner receives their equipment, they will be able to set up without running into any account issues.