This article will show you how to change the order of your Blink and Mini cameras in the Blink app. To start out, open the Blink app and select the system icon
 on the bottom of your home screen.

Then tap Device and System Settings.
From the next screen, select the system you want to change under Systems.

On the System Settings screen tap All Devices.

The Manage Devices screen displays. From here, you can change the order that your Blink cameras appear in the app. To change the order, press and drag the three bars on the camera that you want to move. Place it in your desired location.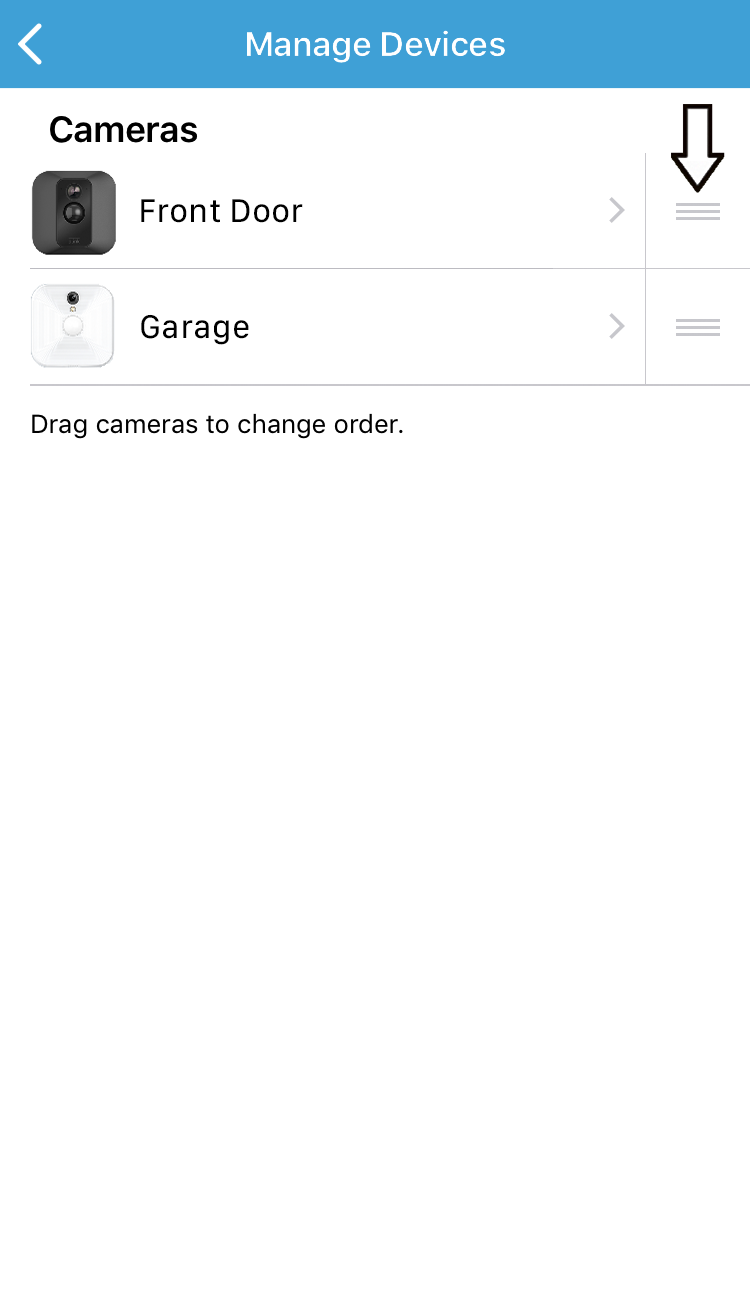 Once you're happy with the order of your cameras, your device order will be set.

You can now go back to the home screen of your Blink app and see the new order of your cameras.
If you have additional mobile devices logged into the same Blink account, you will not see the new camera order on them. This is a per device setting, which gives you the flexibility to view different camera orders on different devices.