Blink products work as part of a system. Each system can manage up to 10 Blink devices.
When you delete a system, all of its devices are deleted, and an email is sent to the account owner. This can be an easy way to quickly remove items from your account, like when you are selling a device or doing a system reinstall.
It is possible to have an empty system. If you delete all devices from a system, or have an incomplete setup after creating a system name, you will see it on the System Settings screen.
You can delete an empty system, or add devices to it, but nothing more. Deleting a system does not affect the clips it already saved to storage.
To delete a system
1. From the Home screen of the Blink app, tap the gear

to view system settings.


2. Tap Device and System Settings.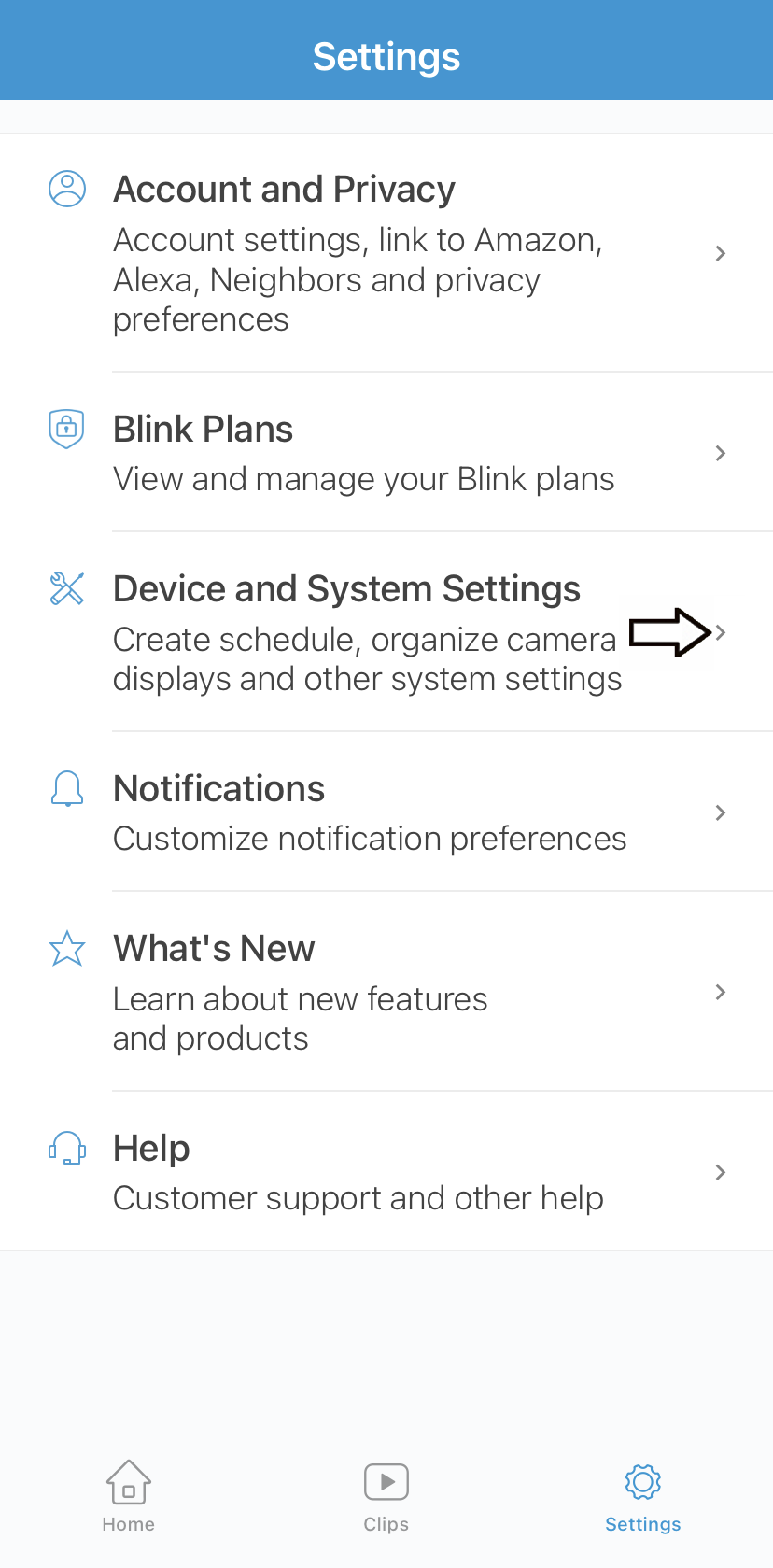 3. Tap the name of the system you wish to delete.


3. From the System screen, tap Delete System, and then tap DELETE in the confirmation popup.


You are returned to the Settings screen and the System is no longer present.